More than four (4) times as many people died from drug overdose (OD) than from homicide in the first month of 2021.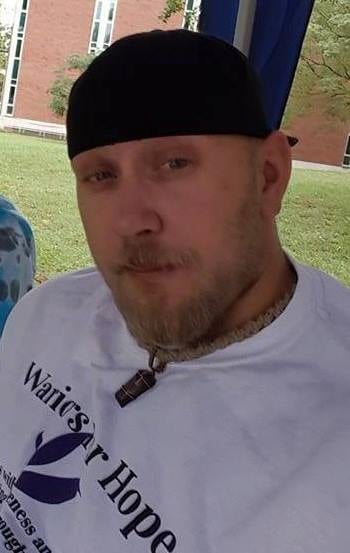 96,779 drug overdose deaths were reported from March 2020 to March 2021.
OD death totals during this period are 36.1% higher than the previous annual high from December 2018 to December 2019 (71,130 deaths).
Preliminary reports indicate the number of drug overdose deaths in America increased 29.6% in 2020.
In January 2021, drug overdose deaths exceeded homicides by 306.7%.
Motor vehicle accidents and suicides combined killed 84.5% as many as ODs.
Appalachian Pagan Ministry strongly supports and advocates for all those in the recovery community, as well as those still in active addiction. Rev Donna lost her son, John Watson, on Nov 24, 2015, to this disease.
The negative misconceptions that surround addiction, drug misuse, and the struggles of those who are dealing with it are all too common in modern-day society. The stigma is so prevalent that it carries many negative consequences, especially for those who are too afraid to ask for help for fear of being labeled.
We at APM will continue to battle, not only this disease but the stigma surrounding it. If you, or a loved one, is currently battling addiction, or are in recovery and just want community, please reach out.
Also, if you would like your organization listed on our Resource page, please contact us.
Re-Entry
Every year, approximately 700,000 men and women are released from U.S. prisons. That's the equivalent of about 2,000 formerly incarcerated adults a day returning to communities across the country.
Going home after being in prison is a very challenging transition for most newly-released individuals, as well as their families and communities. Recidivism studies show that without intervention, two-thirds of those released will return to prison within three years. Sadly, most go back to prison not because they committed a crime, but because they simply violated parole due to lack of resources.
Appalachian Pagan Ministry works with Re-entry Task Forces and Councils in Ohio and West Virginia, as well as with national organizations, monthly to stay up-to-date on the latest resources available for those returning to the community.
So why should you care?
Definition of recidivism. : a tendency to relapse into a previous condition or mode of behavior; especially: relapse into criminal behavior. The term is frequently used in conjunction with criminal behavior and substance abuse. (Recidivism is a synonym for "relapse", which is more commonly used in medicine and in the disease model of addiction.)
Offender Reentry/Transition. Reentry refers to the transition of offenders from prisons or jails back into the community. According to the U.S. Department of Justice, Office of Justice Programs more than 700,000 people are released from state and federal prisons annually.
Recidivism is a problem. It's a big problem. The fact is, most incarcerated individuals will fail unless they are provided with meaningful educational, vocational, and rehabilitative programming. This isn't a surprise considering that an internal revision needs to take place in order for a person to change their ways. This is true regardless of whether the person has a damaged character or not. So, we must strive to find ways to implement such meaningful and transformational programming, and we must obtain the funding required to start and sustain such essential programs.